2017 Festival: Elisabeth Heathfield, Making Math Visible
Elisabeth Heathfield, Making Math Visible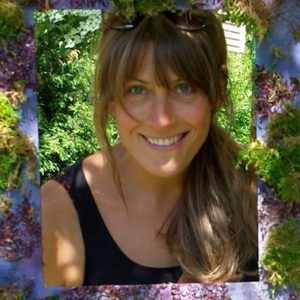 The Mathematical Sciences Research Institute welcomes Elisabeth Heathfield to the 2017 National Math Festival!
Elisabeth Heathfield is a certified teacher and an artist with in-depth experience running math workshops at the middle and elementary school levels. For the 2015-2016 academic year, she was a visiting scholar at Stony Brook University, where she conducted research into early math education. Heathfield is interested in exploring the connections between math and art and how hands-on construction activities can change children's mindsets about mathematics. She has created and managed a weekly after-school STEAM club, as well as community math nights and Celebration of Mind events for Martin Gardner's birthday. She has given math-education workshops to teachers at Lakehead University, at the Ontario Association of Math Educators Conference, at the MIT Museum, and various NY City schools. Elisabeth has a B.A. in Visual Art from OCAD University, a B.Ed. from Lakehead University, and an M.A. from Norwich University of Art. She is also a practicing artist whose work has been exhibited in Canada, England, Italy, and the US and has taught fine art classes at various institutions in Ontario.
Giant SOMA Cube Workshop
SOMA is a cube-based geometric puzzle designed by Piet Hein in the 1930s. In this workshop, you will learn about this classic puzzle by constructing individual modules out of wood cubes and solving a progression of problems that lead up to a giant cardboard version. Participants will take home their own hand-size wood version for continued play and exploration.